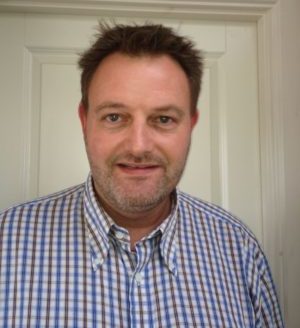 Søren Seindal Agner, Owner, Aeroteam
Søren Seindal Agner has worked in the aviation industry for 30 years, starting in 1987 as a tour-guide/cabin crew for a charter operator in Denmark.
He worked as cabin crew and cabin chief for 10 years. During that period, he got his pilot license and for the next 10 years worked as a pilot at various airlines. Søren worked at Scandinavian Airlines flying the MD80.
In 2004 Søren started as a CRM instructor and has also been an ATPL ground instructor for 12 years.In 2010, he was approved Training Manager for a Part 147 organisation. In 2011, he became a simulator instructor for multi crew cooperation courses and could transfer the knowledge of CRM into the Flight Crew environment at a very early stage for the new pilots.
Søren has been involved in training for close to 15 years and is always looking for new ways to enhance the learning experience.He has also been a member of the Danish Flight Safety Council for the last six years, dealing with human factors.
ABSTRACT
Benefits of Learning Games and Simulations in the Classroom Environment
The focus on Training and Assessment of Non-technical skills is growing in the aviation environment, and that is a challenge when teaching in a classroom. We need to move away from instruction towards facilitation when training competence or abilities. Dynamic training sessions where active crew involvement play a vital role in the training is essential, if we want to assess Non-Technical Skills. We need to create a simulation of reality, where assessment of behaviour is possible.
It is important that the assessment will not limit the performance of the crew, and at the same time be transparent, so the crew is absolutely sure about what is being assessed. Pilots have been assessed for many years and that is not new to them. However, when it comes to assessment of Non-Technical skills, there is still a challenge in evaluating the performance since we are looking at so many different parameters or behaviours.
Therefore, the assessment must focus on the behaviour and not the task and the training should contain an element of and a possibility to exercise self-assessment and reflection. Introduction of learning games into the classroom training environment will facilitate this and is a very effective way of obtaining a high level of learning and at the same time being able to assess performance of the crew.