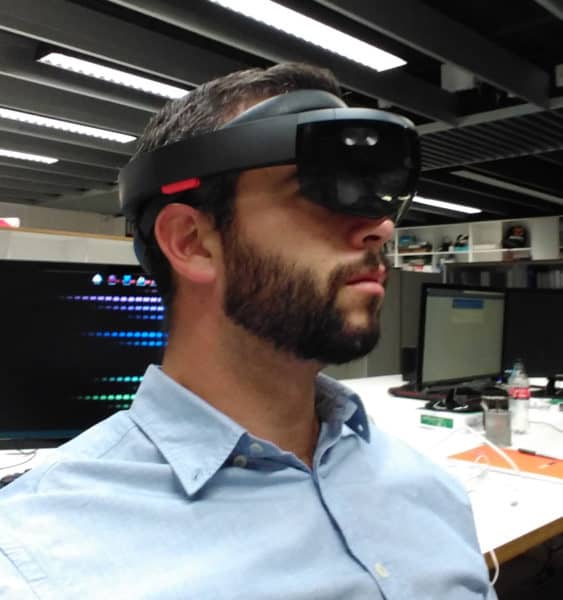 Pablo Herrero Yohn, Digital Transformation Analyst, VR, AR, MR Developer, Sopra Steria
Pablo Herrero is a Mixed Reality expert specialised in new interactions and human empowerment through technology.
A member of the Sopra Steria Digital Interaction Core team, he is leading functional design for many MR projects, responsible for defining what, when and how immersive experiences bring value in professional processes. He dedicated an important part of his activity for the last few years in the training sector for nuclear power plant activities supporting culture change and process enhancement with augmented and virtual reality. Him and his team are committed to changing the relation between humans and computers and guiding them into the future of the industry in user centric and performance driven approach.
ABSTRACT
MR for Nuclear Power Plant Training
We developed TECNATOM a mixed reality application dedicated to maintenance procedure on a nuclear power plant hydraulic loop.
The aim of this app is to be able to access all pedagogical information and support during practices between trainees and trainer on the physical simulator in Tarragona (Spain). The device hololens is used to share holograms, videos and technical data during a collaborative training session explaining the maintenance sequence. The system may also be used in an empty room to prepare or plan the training with trainees before accessing the physical simulator. The last version of our platform is also able to integrate in the augmented scene a remote expert in a virtual room in the last versions.
This app has also be used to certify Sopra Steria as an official partner of Microsoft into the Mixed Reality Partner program. An important award as an important effort has been done on the interaction design and immersion level which are key points for the development of these kind of training experience.